EQUATOR SUPER COMBO EZ 4000 CV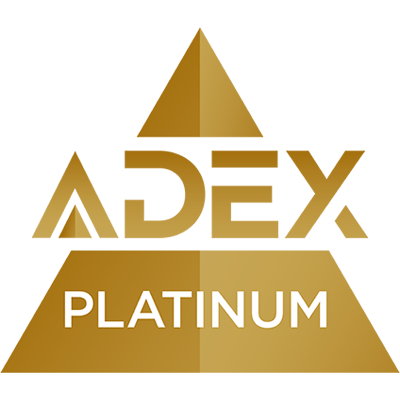 2015
A combo washer-dryer is a machine that washes and dries in one unit. The Super Combo by Equator is a revolutionary combo washer-dryer which features convertible venting or condensing dry at the touch of a button. This gives customers a choice of using the dryer application they need, and also allows dealers to carry only one model that performs both functions. It also features add-a-sock, delay start, wrinkle guard, and a second fan for the exhaust, the only drying mechanism in the world to do so. Innovation: Equator Super Combo is the world's first convertible washer-dryer combo. It gives the customer the option to use either a Venting or Ventless drying option, at the touch of a button. Functionality: Easy to use, with simple knob operation that has LED indicator lights, simple buttons to operate, with a color screen to display cycle selections and options. Value: Equator Super Combo is a space saving and user friendly appliance, that saves time, energy and money, gives the user options to do their laundry in an easy manner, at a competitive price.Quality of product: The Equator Super-Combo is designed in America and assembled with the best components from around the world, including Germany, Italy and France. Equator provides 1-year warranty on the product.Technology: The Equator Super Combo is designed with a number of new technological improvements. •Combining the venting and condensing drying functions in one unit (patented) required extensive electronic programming. •Adding an exhaust fan for venting dry that has resulted in faster drying by 20%Introducing the customer friendly features listed below.• Child-lock• Add-a-sock option• Water saver option• 24 Hour Delay Start• Automatic wrinkle guard in dry cycle• Portable with the use of castorsOver-all:With the touch of a button, the user can now decide whether to vent heat externally or to capture condensation internally and purge it through a drain hose. Size(HxWxD): 33.5" x 23.5" x 22"Weight: 161 lbs
Sustainability
It's an energy efficient appliance that has an estimated yearly operation cost $13 (when used with an electric water heater) or $8(when used with a natural gas water heater) and 124kWh estimated yearly electricity use. It is Eco Verified by TRA Certification.Features:Water Saver OptionFront loading feature saves waterLess soap, less water, less heatingEnergy saving by auto display off after 5 min.LED Lights in the control panel.
Notes
In 1991, Equator introduced the first Combination Washer-Dryer to America. The EZ 1000 quickly caught on in helping young professionals, small families, seniors and empty nesters with their laundry needs. This was successfully followed by the condensing combo in 1998 which helped apartments with no venting duct to do their laundry.Now Equator has introduced its 6th Generation combo washer-dryer which features convertible venting or condensing dry at the touch of a button. This gives customers a choice of using the application they need, and dealers to only carry one model that performs both functions. In addition to add a sock, delay start, wrinkle guard, it also features a second fan at the exhaust outlet, the only drying mechanism in the world to do so.Equator – Serving our customers with products they need.
Equator Advanced Appliances, located in Houston, Texas was established in 1991 by its current President and CEO - Mr. Atul Vir, for the purpose of providing the most efficient, highest quality and technologically advanced appliances to customers in North America. Equators vision is to make Appliances that ease labor, time and energy in doing household chores. In this pursuit, we will use the best technology and innovation keeping in mind our commitment to be eco-friendly. Equator is based in Houston, Texas, USA, a city known for talent and best practices in computer, medical and aerospace technology. Equator is an Eco-Friendly Company We make products that save Energy, Water, and Detergent. Our products also greatly reduce pollutants, which contaminate water resources. This is our global responsibility towards managing Earth's resources and preventing waste, without any loss of performance. Equator is a leader in the Specialty segment of the appliance industry since 1991. Equator's mission is to provide Innovative, Practical, Top-Quality Appliances that Save Time, Space and Energy and Simplify the way people do their Chores thereby Improving the Quality of Life! Our Ultimate Responsibility is to our Customers who use our products. In order to achieve this, we strive to offer superior customer service, technical support, product distribution, parts supply, sales training, and all those services that make us a valued player in the appliance industry.