KLOO 44w LED Wall Pack 347/480v – 175w+ HID EQV, EXTREME LIFE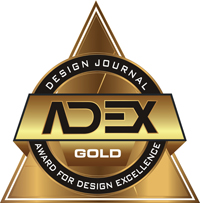 2018
Sustainability
his KLOO 44w LED Wall Pack has a durable die-cast aluminum housing with an aluminum LED board. By die-casting the housing, we ensure the highest standard of quality. The IP55-rating of the fixture signifies that the fixture's interior is protected against harmful debris as small as 1mm and damage from low-pressure water nozzle spray. The semi-cutoff-styled housing provides a Type IV semicircular light pattern, with a preferred lateral width of 60°, making it ideal for public exterior spaces.
Notes
Designed for efficiency first, the KLOO 44w LED Wall Pack replaces outmoded metal halide fixtures. It emits an enormous amount of light per watt, and lasts more than eight times longer. These 44w commercial exterior wall lights boast an incredible L70-rated life of 213,000 hours at 77°F, meaning at 213,000 hours, these fixtures will still emit at least 70% of their original output. By comparison, an MH lamp lasts only 25,000 hours.
Access Fixtures is factory direct commercial, industrial, hospitality and sports lighting with leading LED, HID and T5HO technology. Products include area lights, bollard lights, wall packs, parking lot lighting, decorative street lighting, high bay fixtures, garage lighting, vapor tight lights, troffers, exit & emergency, and lighting for your venue.