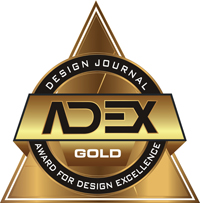 2018
MTI Baths is pleased to bring an unexpected splash of color to the bathroom with six organic hues inspired by the earth, sea and sky. This palette is the result of the MTI design team's commitment to offer the luxury market products that go beyond the functional. Now every vignette can enjoy a pop of color that's grounded in earthly delight. Offered on the Luna vessel sink and a select number of tubs and other vessel or semi-recessed sinks, these elegant exterior colors capture the eye and open exciting new design possibilities in bathrooms. Available in a Matte or Gloss finish, these stunning colors can provide a strategic accent or serve as a launching point for a whole new bathroom color scheme. The modern shades of earthly colors are seamlessly combined with selected models from MTI's cutting-edge Boutique line of products manufactured in luxurious SculptureStone™ to add dimension and depth.
Sustainability
Luna is crafted of MTI Bath's proprietary
SculptureStone™, which is a mixture of ground
natural minerals and high-performance resins. The mixture itself is approximately 65% organic. And the construction is 100% solid to stand the test of time. Since the material is so earth-friendly and the countertop is being re-purposed instead of discarded into a landfill, the sink is eco-friendly.

Notes
In addition to the new terracotta color, MTI also offers gorgeous colors with names that capture the essence of the outdoors, including Blue Lagoon, Nightfall, Onyx, Stormgray, and Moonstone.
MTI Baths
Since 1988, MTI has earned a reputation for impeccable quality, innovation, unique customization for air baths, whirlpools and soaking baths in over a 150 models in a variety of colors with endless options. MTI offers a line of sinks, shower bases, glass enclosures and bath furniture. Design Expertise. MTI has an in-house design team that is experienced in working with world-class architects, designers, developers and hotel chains to develop top-quality bath products based on the requirements of the project. Proudly Made in the USA. mtibaths.com