Metroflor Savanna Tile Dry-Back Collection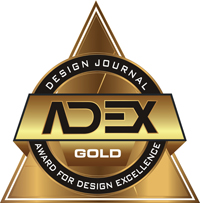 2014


High-resolution printed images deliver an authentic appearance at a fraction of the cost compared to natural products while complementing any décor. Savanna Tiles offer realistic tile looks in a 12" x 24" format in 6 styles, ranging from deep gray, black and terra cotta tones to taupe and sand looks.

The Honed Stone finish creates a softer-appearing look with a semi-smooth matte finish -- a tactile effect that can be seen and felt. Micro-beveled edges add a sense of definition and a rich, finished look.

Savanna Tile can be installed over a variety of substrates in conjunction with Metroflor's branded Prevail Pressure Sensitive, Wet-Set, Epoxy and Spray-Applied adhesives. Especially for multi-story applications, reduced sound transmission can be achieved when the flooring is installed over Prevail's glue-down pad.
• Our transparent heavy-duty vinyl wear layer provides maximum durability against
Metroflor's Savanna Tile Collection's performance is enhanced by a 20 mil wear layer over 3.0mm gauge, which also incorporates a durable ceramic bead finish and a 15-year commercial warranty. FloorScore® certified, the flooring is an ideal choice where indoor air quality is a priority.

Using the latest technology, Metroflor Savanna Tile is manufactured to international standards and quality assurance based on ISO 14001 and ISO 9001.

Metroflor Corp.
Metroflor Corporation's pioneering past dates back to 1912 when its founders opened a building materials distribution company in upstate New York.  As the company evolved, its focus sharpened around flooring and they became the first to introduce pure, homogeneous vinyl floor tile.  Since then, the company has devoted itself to leading the LVT category with new products, designs and manufacturing methods.  Collectively, Metroflor's brands represent the largest assortment of quality LVT in the industry today. As the LVT specialists, Metroflor is in constant pursuit of the next innovation.  Our appreciation for style, design and color knows no limits as we search the globe for floors that make a design statement while delivering outstanding performance qualities. LVT is the fastest growing flooring category – and for good reason.  The design options are incredible:  woodgrains with rich color, grain and texture and tiles with the look and feel of natural stone.  Combine that with LVT's other advantages which include durability, easy maintenance and a warmer, softer feel underfoot and you've got a winning combination. The Metroflor family of brands is represented by a world-class network of independent distributors and an expanding network of independent retailers and contractors.  Our products are ideal for any residential setting and are also suitable for commercial applications, including Retail, Healthcare, Assisted Living, Hospitality, Multi-Family, Corporate and Education.  For more information, visit www.metroflorusa.com