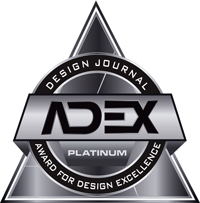 2016
Additionally, the Gold 824 Smart Control in-home, wall-mounted unit features a 4-1/3-inch HD color touchscreen with the ability to program seven days of temperatures with up to six schedules per day. It also includes a five-day weather forecast and weather radar display, an indoor relative humidity display, two selectable auxiliary dry contacts to control a humidifier, dehumidifier or ventilation system, as well as HVAC filter, maintenance and humidifier reminders.
Reliable Operation
In addition to the benefits of the precise calibration and maintenance alerts of the communicating system, materials for all components are tested again and again for long-lasting performance and reliability.
Contact and Control
Not only does the Gold 824 monitor indoor and outdoor temperatures, so you can adjust your system to be energy-efficient, but it also tells you when it's time to change a filter or schedule routine maintenance.
Pricing
Prices vary based on local American Standard Heating & Air Conditioning dealers.
Notes
• Compatible with conventional 24-volt HVAC systems
• Create up to six daily heating and cooling schedules
• Indoor relative humidity display
• Upgradable software