Trane ComfortLink™ II XL950 Smart Control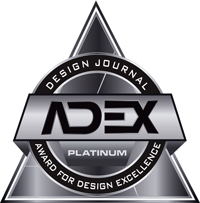 2016
Additionally, the easy-to-use, digital thermostat features a 7-inch touch screen monitor, it can be programmed for up to seven days of customized home comfort, it provides five-day weather forecasts and live weather updates, and much more.
Perfect air in perfect harmony
Connect your ComfortLink™ II XL950 digital thermostat control to a matched Trane system for complete, seamless comfort. Every component is designed to work in harmony with the others, optimizing a home's energy use over time.
Contact and control
Not only does the ComfortLink™ II XL950 Wi-Fi thermostat monitor indoor and outdoor temperatures, allowing homeowners to control the system's energy efficiency, it also tells you when it's time to change a filter or schedule routine maintenance.
Awards
• 2010 Popular Mechanics
• 2011 Dealer Design Award
• 2011 CES-best of innovations
• 2011 Comfortech Product Showcase Award

Pricing
Prices vary based on local Trane Comfort Specialist dealers.
Notes
• Compatible with conventional 24-volt HVAC systems
• Create up to seven daily heating and cooling schedules
• Indoor relative humidity display
• Upgradable software