Trane XL824 Smart Control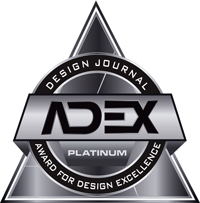 2015
Additionally, the XL824 Smart Control in-home, wall-mounted unit features a 4-1/3-inch HD color touchscreen with the ability to program seven days of temperatures with up to six schedules per day. It also includes a five-day weather forecast, alerts, radar display, an indoor relative humidity display, two selectable auxiliary dry contacts to control a humidifier, dehumidifier or ventilation system, as well as HVAC filter, maintenance, UV light and humidifier reminders.
The XL824 is Wi-Fi enabled and can be controlled from your smartphone or tablet. The intuitive interface and powerful features incorporated into the compact design of the touch-screen control represent the latest in climate control technology.
Pricing
Prices vary based on local Trane Residential dealers.
Notes
• Compatible with most conventional 24-volt HVAC systems
• Create up to six daily heating and cooling schedules
• Wi-Fi or Ethernet Connectivity
• Indoor relative humidity display
• Upgradable software