Thanos - design-oriented room operating panel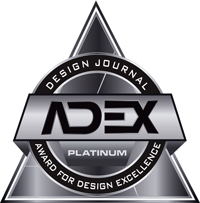 2014
Sustainability
The room operating panel allows to control and automate HVAC, temperature and humidity in a room. It communicates with energy harvetsing wireless sensors that provide the necessary data. based on this information, the control unit always adjusts HVAC to comfort and energy-efficiency creating a perfect balance between these two criteria. Such an automation system integrating Thanos can save 20 up to 40 percent energy in a building.
Awards
iF product design award 2013
Pricing
depending on functionality 400 - 600 US Dollar
Notes
• Control of automatic HVAC applications by simple touch
• Temperature and humidity detection
• For wireless communication compatible to EnOcean (bidirectional)
• Connection to LON, Modbus or KNX
• Touch surface made of glass for intuitive operation
• High-resolution 3,5"-TFT graphic display
• Anodised aluminium function clip
EnOcean is the originator of patented self-powered wireless technology. The company manufactures and markets maintenance-free wireless sensor solutions for use in buildings and industrial installations as well as in further application fields such as smart home, smart metering, logistics or structural health monitoring. EnOcean products are based on a combination of miniaturised energy converters, ultra-low-power electronic circuitry and reliable wireless. Today wireless modules from EnOcean are integrated worldwide by more than 150 manufacturers to enable their system ideas for buildings, industry and the Internet of Things. There are already wireless components in use in more than 250,000 buildings. Leading companies worldwide from the building sector collected to form the EnOcean Alliance and establish innovative automation solutions for sustainable building projects – and so to make buildings more energy-efficient, more flexible and lower in cost. The core technology of the Alliance is EnOcean's energy harvesting wireless technology for flexibly positioned and service-free sensor solutions. More than 350 companies currently belong to the EnOcean Alliance, offering over 1,200 interoperable products based on the EnOcean standard.