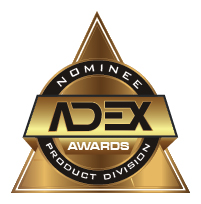 The genuine sheets are derived from natural slate and quartzite slabs. Each piece is unique and showcases the inherent beauty, texture and lustre of natural stone. The raw split surface of the slate and the interchanging colours of each stone layer are unique, meaning no two pieces are alike.
Axolotl stone is available in a selection of 21 different finishes, and in two styles: Axolotl Stone and Axolotl Flex Stone. Both stone surfaces are ultra-thin at 1-3mm, they can be curved to a convex or concave profile, and can be bent to a minimum 200mm radius in some stone types depending on the grain direction.
Axolotl Stone can be applied over nearly any solid substrate including concrete, metal, plywood, fibreglass, MDF, Masonite®, door skins and cabinetry. And most importantly it is easy to work with using standard woodworking tools, sealers and adhesives.
Sustainability
By using Axolotl Stone in place of solid stone, we save more than 80% of natural resources in the form of stone, sand and cement and leave a smaller environmental footprint. And Axolotl Stone panels weigh up to 20 times less than that of a solid stone object of the same size, making them easier to transport and handle.
Axolotl has pushed the boundaries of design since our inception in 1995 when we pioneered the bonding of semi-precious metal onto any substrate.Over the past 20 years we have never rested in our quest to continue to amaze and inspire, taking architectural glass to new creative heights since 2005 and launching our concrete, timber and terracotta ranges of bonded surfaces from 2011.Committed to ever evolving, we are constantly developing the range of products we offer and introducing new technologies and new aesthetics that meet the increasingly diverse needs of our customers.The Axolotl name is synonymous with technological innovation and state-of-the-art design. We are at the forefront of our game and we are dedicated to providing the best quality and most innovative products for Australian and international markets.