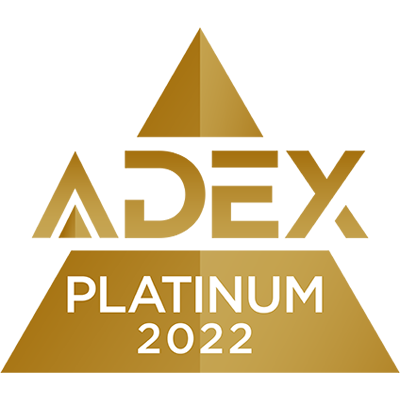 Fellowes added LX Staplers to their market-leading business machines offering in 2021. The three models are available in black and white in classic and easy desktop assist designs. In line with Fellowes' innovations, the LX staplers are built to last constructed with premium materials and backed with a 3-year warranty. Each stapler has a depth guide to allow for perfectly placed staples, every time, standard jam-free designs, and have Microban® antimicrobial technology helps prevent bacteria and works 24/7 for an added level of product protection. The classic design has a tacking feature for easy hanging on bulletin boards and pinning to bind documents temporarily. The EasyPress™ Staplers come in both full and half-strip designs, have an ergonomic grip and EasyPress™ functionality for up to 25-sheets, and integrated staple removers to separate documents with ease.
The Design Process
Fellowes, a family business since 1917, is known for designing office product solutions that deliver on key consumer needs and provide a distinct point of difference. The development of the LX Stapler line started with consumer research that verified 80% of people use a manual stapler. The top frustrations were jamming, small sheet capacity, stapling alignment, and uncomfortable use. They want staplers with low/reduced effort, durability, jam prevention, and ergonomic design.
Fellowes product design team took this feedback to create the Fellowes LX staplers that meet and exceed consumer expectations. In addition, Fellowes added Microban® antimicrobial technology to their staplers to provide a barrier that allows continuous surface protection against bacteria.
The result of the engineering process is the beautifully designed line of LX Staplers backed by the Fellowes' promise of quality, innovation, and care.
Helping you be at your best.
We want people to be the best they can be. More productive, More efficient. Happier. Healthier. That's why we make office products like business machines, storage products, and workspace wellness solutions. Products by our family-owned business have been in your workplace and your home for over 100 years. They're designed to meet - and exceed - the needs of an ever-changing world. So. whether you're in a big corporate center or a cozy home office, we'll help you dominate your day. A commitment that comes from four generations of our family business.
Specialties
Business Machines, Office Well-Being, Records Storage, Air Treatment Systems, Mobile Device Accessories, Shredders, Laminators, Ergonomic Accessories, Storage Boxes, and Height Adjustable Desks