Freestanding Artisan Fire Pizza Oven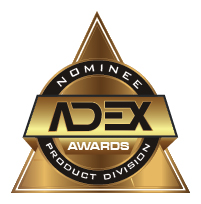 Available for natural gas (52,000 BTUs) or liquid propane (35,000 BTUs), the stainless-steel freestanding Artisan Fire Pizza Oven (AFPO-T) joins the countertop (AFPO-C) and built-in (AFPO-B) versions. It features the same unrivaled cooking performance as the other models with the added convenience of resting atop a compact, wheeled cart.
The storage area of the cart accommodates – and discretely hides – a liquid propane cylinder. Above that, a pair of shelves flank the oven, providing added workspace, while another small shelf below keeps pizza-making essentials close at hand.
Like the other Artisan Fire Pizza Oven versions, the freestanding model is stone-lined and mimics the cooking capabilities of a traditional wood-fired pizza oven. Two independently adjustable burners deliver temperatures from 250°F to more than 800°F, with heat that can be tailored to different pizza styles, as well as breads, meat and fish dishes. Baking a Neapolitan-style pizza takes fewer than three minutes at full heat.
Notes
https://kalamazoogourmet.com/products/freestanding-artisan-fire-pizza-oven/
Building on more than 100 years of innovation history, Kalamazoo Outdoor Gourmet is the leading manufacturer and one-stop resource for creating the ultimate outdoor kitchen. From revolutionary hybrid grills that cook with charcoal, wood and gas, to the most powerful and energy efficient outdoor refrigeration available, Kalamazoo delivers the best outdoor cooking and entertaining equipment. Exclusively dedicated to the outdoors, Kalamazoo offers more than 100 unique components, including grills, cabinetry, refrigerators, freezers, wine chillers, keg tappers, smokers and pizza ovens. Kalamazoo's experts can work with homeowners, professional designers and landscape architects to develop a freestanding outdoor kitchen or incorporate appliance and cabinet components into masonry, stucco, wood or other materials.Please visit www.KalamazooGourmet.com for more information or call 1.800.868.1699 to speak with an outdoor kitchen design expert.