Lumière Lanterra Architectural LED Series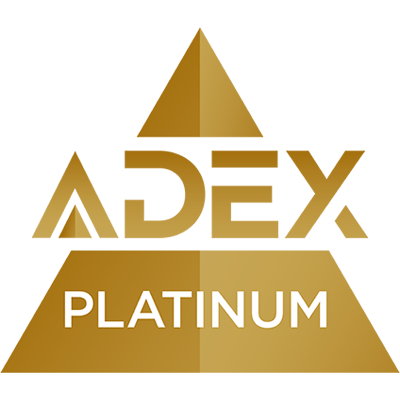 2018
The Lanterra architectural LED Series offers solutions for Accent and Flood; Pathway; and Sign Lighting applications, as well as wall-mounted cylinders. The line voltage family is available in various sizes, mountings, beam distributions and color temperatures (CCT), offering premium 97 CRI and several lenses, louver, and color and dichronic filter accessories to create multiple lighting effects. Well suited for applications including landscaping, architectural landmarks, residential, hospitality and high end interior, the Lanterra luminaires provide a sustainable solution, maximizing energy savings by providing high efficacy, with multiple lumen packages, field interchangeable optics and a sensor option.Available at the beginning of 2018, the LED color tuning modules mix five colors of LED's, offering an unlimited color selection range and quality of sunlight. The modules will deliver tunable and dimmable white light at 90+ CRI and color consistency across a tuning range of 1650K to 4000K. The light can be dimmed from 100 to 1 percent, while maintaining constant CCT. The fixtures are compatible with 0-10V wired control and offered in Bluetooth, remote controlled and a warm dim color module. The wet location, IP66 rated fixtures may be used indoors or outdoors.Accent and FloodThe Lanterra accent and flood luminaires are available in small 2.5-inch diameter (one or two heads), 3.25-inch (one or two heads) and 4.25-inch diameter (one head). The products are available with adjustable rear center swivel with lock rotation providing 180-degree tilt and 340-degree rotation. PathwayThe Lanterra 2.5-inch diameter (one or two heads) path light attaches to an extended length-mounting stem. The side swivel mount on the one head product gives 360-degree rotation while the center swivel mount on the two heads product adds to 180° tilt along with the 360-degree rotation. Sign LightingThe Lanterra's small 2.5-inch or 3.25-inch diameter sign lighting luminaires attache to a wall-mounted straight arm, available in adjustable, single and dual head configurations along with 90-degree elbow options to meet any desired rotation and vertical adjustment required for a project. Multiple standard stem length arms up to 36-inches are available. CylindersThe Lanterra's small 2.5-, 3.25- and 4.25-inch diameter cylinders are available with one or two heads to provide uplight, downlight or combination of up and downlight. Available in various mountings and beam optics, the cylinders can be surface mount with integral driver in the housing; remote driver mount with round and square wall plates; or square wall mount with integral driver, all of which can be mounted over standard 4-inch j-box.
Sustainability
Energy Efficient LED Technology
At Cooper Lighting Solutions, we build forward-thinking lighting solutions that make people's lives safer, while making buildings, homes and cities smarter and more sustainable. We deliver an industry-leading portfolio of indoor and outdoor lighting, lighting controls and smart lighting systems. We question, we seek and we solve. Because building a better world means asking tough questions and pushing harder for answers. Together with our customers, we create solutions that build a better world. At Cooper Lighting Solutions, we push past the ordinary to build brighter. Cooper Lighting Solutions is a business unit of Signify, the world leader in lighting. Together we have a shared purpose to unlock the extraordinary potential of light for brighter lives and a better world.