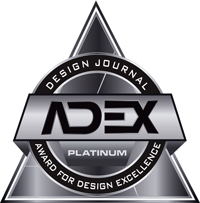 2020
Benefits and Features
— Integrated photocontrol receptacle compatible with up to 7 pin photosensors. Shorting Cap is included.
— Slim design with multiple mounting and distribution options
— Robust fixture with IP66 and 3G Vibration rating
— Up to 137 LPW
— 4000K and 5000K color temperature
— CRI 80+
— Type III, IV, V distribution
— UV stabilized polycarbonate lens
Electrical
— 120-277 Vac or 347-480 Vac options
— Power factor ≥90%
— THD ≤20%
— 0-10V dimmable
— Constant current LED driver with 4kV surge suppression
Sustainability
As an energy-saving LED alternative to 1000W metal halide and high pressure sodium fixtures, the SYLVANIA 290W Area Light offers around 74 percent in energy savings. Similar to the rest of the portfolio, the 290W Area Light comes with a DLC Premium rating, offering the same utility rebate opportunities for your next project.
LEDVANCE is one of the world's leaders in general lighting for lighting professionals as well as end users, offering a broad variety of LED luminaries, advanced LED lamps, intelligent Smart Home & Smart Building solutions as well as traditional light sources.Emerged from the general lighting business of OSRAM, the company is now owned by Chinese lighting company MLS Co., LTD. With offices in more than 50 countries and business activities in more than 140 countries, LEDVANCE possesses an outstanding global market access built on trusted, long-standing customer relationships and a powerful distribution network. Based on our in-depth understanding of the general lighting market, trending technologies and changing needs, we support the specific and individual demands of both direct and indirect customers.