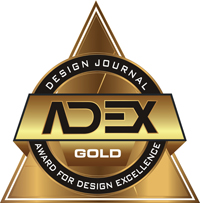 2015
COLORS: Smoked-Natural-Chocolate', Orange-Natural Licorice, Orange-Natural Chocolate', Orange-Ivory-Chocolate', Orange-Ivory Licorice
WIDTH: 59"
Dorian Bahr Textiles
HOME COUTURE Collection
Sustainability
Natural unprocessed Linen Ground
Notes
Uses: Drapery, Light Upholstery, Decorative
COLORS: Smoked-Natural-Chocolate', Orange-Natural Licorice, Orange-Natural Chocolate', Orange-Ivory-Chocolate', Orange-Ivory Licorice
HOME COUTURE Collection
Welcome to DorianBahr"The Greatest Luxury in Life is Comfort"DorianBahr is a Lifestyle Brand dedicated to bringing you exceptional products, design, and build services, with the goal to make your dream home a reality!n 1994, DorianBahr launched with their own National Textile line. Since that time, the brand has grown extensively to supply hand-select interior design products not found in the retail market. Lighting, wall coverings, and tiles are just a few of the design build products that DorianBahr supplies directly for their clients. Every item you find offered through DorianBahr is carefully curated to ensure excellent quality and craftsmanship.