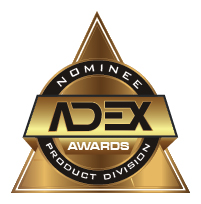 Marblo and Axolotl are both leaders in architectural surface technology and by combining their extensive capabilities, the Mojo Luxe range is unlike any bath ware available.
The body is formed from Marblo, a premium material with a luxurious smooth and silky feel. The external faces are then embellished in Axolotl's hand applied liquid metal range.
Axolotl Metal is a specialist coating technology which bonds liquefied semi-precious metals such as Copper, Brass and Bronze to the surface.
With over 100 combinations of colour, texture and patina, the Mojo Luxe range can be transformed to suit any designer's palette.
Sustainability
Axolotl and Marblo® are committed to the manufacture of products that aid in sustainable design, delivering financial benefits to our customers,
the company and environmental benefits to the community as a whole.
All Marblo® materials enjoy extended life-of-use as compared to most interiors products. The material' s superior durability and ability to be easily repaired and refinished back to its original condition, means that a Marblo® installation will continue to provide years of service well after others require replacement. They are also VOC emitting and do not off gas nor contain heavy metals or formaldehydes.

Axolotl metals are applied as a veneer and use significantly less metal and less power than the traditional cast or sheet metal process. It is far cleaner with much reduced pollution created through production. Only 100% recycled metals are used
Awards
Good Design Award 2017
Sydney Design Award 2017
Pricing
Baths from $8350 inc GST
Basins from $1384 inc GST
Axolotl has pushed the boundaries of design since our inception in 1995 when we pioneered the bonding of semi-precious metal onto any substrate.Over the past 20 years we have never rested in our quest to continue to amaze and inspire, taking architectural glass to new creative heights since 2005 and launching our concrete, timber and terracotta ranges of bonded surfaces from 2011.Committed to ever evolving, we are constantly developing the range of products we offer and introducing new technologies and new aesthetics that meet the increasingly diverse needs of our customers.The Axolotl name is synonymous with technological innovation and state-of-the-art design. We are at the forefront of our game and we are dedicated to providing the best quality and most innovative products for Australian and international markets.