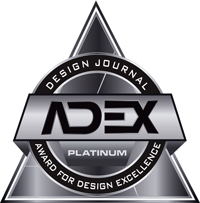 2013


WINSTA® designer contains a symbol library designed specifically for WINSTA® components that simplifies electrical systems planning. When creating a link, for example, the required lines are automatically determined based on length and the connections — a fast, easy method for compiling a list of required items. Additionally, making subsequent changes to plans is also simple. Parts lists, cable schedules, cable length calculation and other reports can also be generated for planning evaluation.

Two versions of the free WINSTA® designer are available. One is a plug-in for elcoCAD, providing designers with all the functions available in elcoCAD, as well as new functions for WINSTA® planning. This version requires AutoCAD LT (Version 2002 or higher) and elcoCAD. The other, a stand-alone version, may be used if elcoCAD is not available; this version only requires AutoCAD LT (Version 2002 or higher).

About WINSTA® Pluggable Connections:
Engineered to suit building system requirements, WINSTA® provides the ability to simply plug electrical installations and components together for quick, error-free installations. WINSTA® also bolsters safety by enabling installers to use pre-assembled and quality tested-components, e.g., cable assemblies and distribution boxes. Beyond serving as an electrical interface from power supply and distribution to electrical loads, e.g., lights, WINSTA® also features data processing via bus lines for supporting energy-efficient building automation.

Wago Corporation
WAGO is the leader in spring pressure connection technology that eliminates loose wires resulting from vibration and temperature cycling, while providing highly reliable, corrosion-resistant and maintenance-free connections. For additional information, visit www.wago.us. Contact WAGO at 1-800-DIN-RAIL or info.us@wago.com.