CertainTeed® ICON™ Composite Siding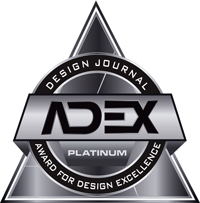 2018

Panels are also primed and ready to paint for maximum color flexibility with a TrueTexture™ Select Cedar™ finish molded from real cedar plank and have square edges that cast deep shadow lines. ICON is now available nationwide and comes with a 30-year product warranty. For more information, visit www.certainteed.com.

Awards
This is a brand new product.
Pricing
This is a premium composite siding.

Notes
ICON will be on display at IBS 2017 in Orlando, Florida at the CertainTeed booth # W3629
CertainTeed Siding
Address:
20 Moores Rd
Malvern PA 19355
United States

None