Variform by Ply Gem Heritage Cedar Siding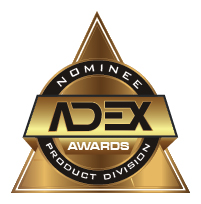 2009-10
Pricing
Installed price to a customer would range from $500 to $750 per 10' x 10' square depending on location within the U.S. and accessories used on the job.
Notes
Variform ensures dependability and high quality with a limited lifetime transferable warranty to its consumers. With siding that is virtually maintenance-free, homeowners can enjoy Heritage Cedar Shingle and Round Cut siding for many years.
Ply Gem
Ply Gem, headquartered in Cary, N.C., is committed to helping North America's homebuilders, remodelers, architects, distributors, dealers and retailers do more than build homes. Ply Gem wants to help them build their business. The Company's siding group is a leading manufacturer and marketer of premium vinyl and aluminum siding and accessories, fencing, and railing brands including Mastic Home Exteriors™, Variform™, NAPCO®, United Stone Veneer®, Kroy® Building Products, Cellwood®, Georgia-Pacific, DuraBuilt®, Richwood®, Leaf Relief® and Monticello® Columns. Ply Gem® windows, a leading manufacturer of window and door products for the residential new construction and replacement market, offers the broadest product selection in the industry, including vinyl, vinyl-clad, wood-clad, and aluminum window and patio door brands such as Ply Gem® Windows, CWD® Windows and Doors and Great Lakes® Window. Featuring a national manufacturing and distribution network, one-stop access to a full range of products and exceptional customer service, Ply Gem Windows is a brand that builders, architects, remodelers, distributors, dealers and homeowners can trust. Ply Gem Windows has the right window and door for every project and budget by offering a wide variety of styles and material options to fit every design need. Ply Gem strives to deliver products and solutions that make a positive impact in the home and in the environment. That's why the Company developed the Ply Gem Enviro initiative. We want Ply Gem to become your source for sustainable education, information and products that will help you reach your sustainability goals. To learn more, consult the Ply Gem Enviro Resource Guide available at www.plygem.com. Ply Gem has over 50 years of building products experience and industry-leading customer service. The Company brands are sold through short-line and two-step distributors, pro dealers, home improvement dealers and big box retailers. Ply Gem employs more than 4,700 people across North America. For more information, please visit www.plygem.com.