PULSE AquaPower Shower System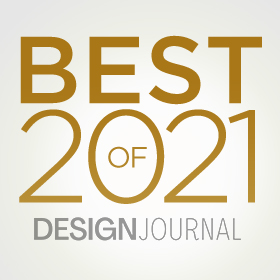 The design and style of the AquaPower gives your bathroom a fresh and modern look by simply replacing your showerhead. The handshower's magnetic technology allows for easy return to the handheld holder.
Easy installation
Exclusive PULSE AquaPower Spray
Oversized showerhead
Showerhead with air infusion technology
3 function handshower
Magnetic handshower holder
180° horizontal pivoting shower arm
Finish: Brushed Nickel or Chrome
Pricing
$154.70 - $216.30
Notes
https://www.pulseshowerspas.com/product/pulse-showerspas-aquapower-shower-system-1054/
PULSE ShowerSpas, Inc. is committed to providing quality products, innovative in design and flawless in function at an affordable price. We pride ourselves on having one of the most diverse lines of pre-plumbed shower systems on the market today. We are dedicated to establishing and more importantly supporting an extensive network of authorized dealers throughout North America that display and sell our unique line of ShowerSpas & accessories.
All PULSE shower systems and accessories are designed at our Watsonville, California Headquarters Office. From the sketches to the 3D concepts, all designs are created in-house by our dedicated team. Once designs are approved, they're sent to our factories where our engineers are able to develop the final prototypes prior to production. Extensive work and collaboration between our design team and engineers ensure the drafted products are analyzed, evaluated and tested before launching into production.
PULSE ShowerSpas manufactures products in China and Mexico, with assembly of specific specialty units here in America. Our factories are equipped with experienced engineers, sophisticated testing labs, state of the art robotic assembly lines and a great support team that has daily collaborative meetings with PULSE's China office. Our focus has been from the very beginning to bring innovation, performance and value at the most competitive price possible.
PULSE ShowerSpas takes great pride in being more than just your average shower fixture and accessory manufacturer. We are 100% committed to the satisfaction of our customers and improving their showering experience both functionally and aesthetically. When it comes to feeling refreshed and invigorated, nothing helps you achieve that state of renewed vitality quite like a PULSE ShowerSpas.