CornellCookson StoreDefender Door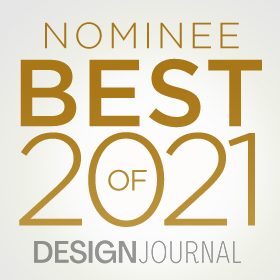 The StoreDefender™ Door is engineered to prevent theft and property damage, protecting against riot events and mob attacks. More rigid and robust compared to traditional security doors, StoreDefender™ is lift and impact resistant. It has been tested to withstand more than 4,500 pounds of effort to lift 3" and resists more than 2,500 pounds of pull force without exiting the guides. Designed to safeguard property, merchandise and, most importantly, lives, the door ensures pharmaceutical facilities, cannabis dispensaries, high-end retail, and big box chain stores can fortify perimeters against looting events and burglaries.  
The 6" Heavy Duty Bottom Bar is impervious to lifting, and the slats are screwed into the barrel, thwarting attempts to lift the door by overwrapping it at the header. The curtain endlocks are reinforced, helping to keep the door in place even when faced with significant push or pull force, such as that of a crowd surging against the door or heavy impacts.  
The 18 gauge curtain and 6" heavy duty bottom bar has tamper resistant fasteners and continuous wind locks that keep the curtain in place during crowd pressure. It also comes with a screw kit that allows the top slats to be attached to the barrel to prevent lifting attempts. These components make the StoreDefender™ Door able to withstand a moderate risk attack with 3+ attackers and a few hand tools.  StoreDefender™ can also provide automatic protection when paired with the AlarmGard® closing system. The automatic closing system allows the door to be immediately activated by a building alarm or the push of a panic button. It can be retrofitted into almost any opening, and it can be installed on the interior or exterior or in the front or back of a facility. It is available as a standard service door or a Thermiser Max insulated door and is available in all standard finishes in addition to more than 180 powder coat colors. It can also feature graphics or incorporate logos for consistent branding or to enhance aesthetics.  
CornellCookson is a leading rolling door and grille manufacturer with facilities in Mountain Top, PA and Goodyear, AZ. The company produces custom closure solutions found in stadiums, hospitals, hotels and museums, along with a variety of facilities where reliability, security and life safety is vital. CornellCookson is committed to providing high quality, domestically manufactured solutions, and its brands have operated within the United States since 1828 and 1938. Products are sold through a network of more than 700 Cornell and Cookson dealer partners worldwide to ensure competitive pricing through equal and alternate brands.