High End Apartment in Navi Mumbai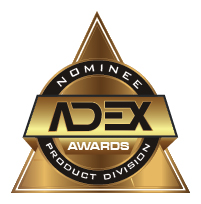 clean strokes of beige and wooden features set into a backdrop of marble surfaces, wood and beige upholstery. Rich silk wallpapers add drama to the décor. The look deviates subtly to include the change in spatial perceptions for the worship area with warmer feel. Strip lighting accentuates the lines, while the entire atmosphere is given a feeling of airiness due to the minimal style and reflective surfaces.
Anjali Rawat Architects is a Mumbai based multidisciplinary design firm founded by Architect Anjali Rawat. ARA has successfully completed several Highrise apartments, large scale Residential and Office interiors to Independent villas. Having a boutique set up lets us team up with our clients, and work closely to develop extraordinarily personalized results.Clean strong lines, experimentation in material, textures and colors are evidently seen in the projects, process -driven innovations and a strong sense of spatial quality are our core strengths that render our designed spaces timeless. Whether it is a home or an office, we create spaces that nurture and inspire the people who inhabit these spaces. For us, constraint is an opportunity – it allows us to pay attention to details, keep an eye on the budget concerns, and obtain optimal results on each project. The spaces created by ARA speak volumes about sensitivity, aesthetics and are user friendly and practical at the same time.Anjali Rawat is a staunch lover of art, history and loves travelling. This has a direct influence on her style of design and vision. The principal architect, Anjali Rawat has worked on a varied canvas of projects and has some award winning and well published projects to her name. ARA has completed some luxurious custom villas and luxury apartment interiors in the elite suburbs of Mumbai. ARA has also done up luxurious interiors in the sprawling apartments of some of the most high-end residential buildings in Mumbai like Ahuja towers and Bayview.She is currently designing plush apartment interiors in the prestigious Bombay Realty and Trump Tower. ARA has worked on contemporary interiors for office spaces in the commercial hub of Mumbai-BKC. The multi-disciplinary team at ARA consists of experienced Architects, Interior Designers, Graphic Designers, and Administrative Assistants who share a passion for excellence, and an experimental attitude to exploring different solutions. The entire team at ARA comes together to invent, create and deliver only the best.Anjali Rawat has completed her architecture degree from Mumbai University. She has completed a certificate course from CEPT in Urban infrastructure and Planning and Politecnico di Milano, Italy. Many of ARA projects have been published in leading architecture design magazines and design publications.