Gramovox Floating Record Player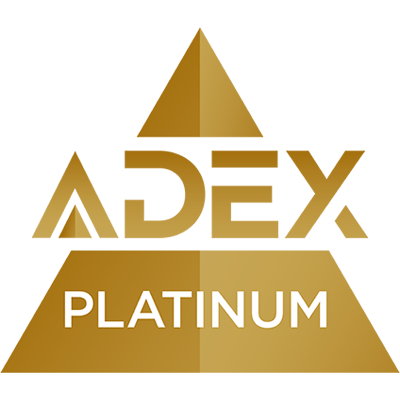 2017
The Floating Record™ Vertical TurntableThe Floating Record™ Vertical Turntable, created by Gramovox, whose philosophy is to reimagine vintage audio design with modern technology, is a high-performance turntable that plays records vertically through built-in, dynamic full range speakers (or via RCA output). The Floating Record is both a medium to produce analog sound and a way to showcase vinyl as a piece of art, creating the illusion that it's floating while using modern, audiophile-grade components. The result is a visually and mechanically striking way to experience vinyl music.Music lovers who have moved to streaming and downloading music services over the past decade yearn for something physical to curate and showcase their passion. In addition, they covet the warm, analog sound that some believe sound better than mp3s. Overall, vinyl provides a unique analog audio output married with the visceral experience of sliding a record from its sleeve and lifting the needle onto a record's grooves.The Floating Record is designed for everyone from first-time vinyl listeners to experienced users. There's no need to install a cartridge, set a tracking force, purchase a phono preamp or speakers (although you have the option to). These are all set up, tested and included with each Floating Record. The user can easily switch between 33 ⅓ or 45 RPM by simply moving the silicon belt over the inner or outer groove of the middle gear.The Floating Record was designed to flawlessly play vinyl vertically and output full-range sound. The elements of a premium turntable setup were deconstructed and reconstructed in a manner that maintains their high-performance standards. While traditional record players require a large footprint for the base, pre-amplifier, cables and speakers, the Floating Record's integrated design allows it to fit into most environments with ease.The carbon-fiber tone-arm is fully-adjustable and perfectly balanced radially around its main pivot bearing axis, allowing it to be played in a vertical position and not flop to one side or the other. The tracking force is (dynamically) applied by a spring as opposed to the usual counterweights found in horizontal record players in which the arm is (statically) balanced. Spring loaded tracking force is beneficial in regards to consistency of the force applied--especially on warped records. The tone-arms on the Floating Record are factory-set at under 2 grams of tracking force.The Floating Record uses historic American wood, metal and electronics suppliers to produce parts that meet Gramovox's high-tolerances. The most crucial part - the final assembly - is handled by highly-trained electro-mechanical assembly engineers in Chicago. The Floating Record Vertical Turntable is delighting audiophiles with its reimagined vintage audio design paired with modern technology.
Sustainability
All parts can be recycled.
Awards
Appliance Design EID, IDSA IDEA, Sparks Award, Good Design Awards
Notes
Product Notes:
• Earned 1.6 Million on Kickstarter
• Easy to use, all-in-one system
• Walnut or Maple Veneer Wood Base
• Carbon-Fiber Tone-Arm
• Hi-Fi Phono Pre-amp
• International Voltage Compatible
• Built-in 2" full-range stereo speakers
• Belt-Drive System (33 1/3 or 45 RPM)
• RCA Line Out
• Vibration Dampening Feet
• Pre-installed AT95E Cartridge
• Hand-assembled in Chicago, IL


PDT was founded with a fresh vision for how product development should work. This unique approach has propelled our growth to a firm spanning the globe with nine offices and over 125 dedicated experts. Our design and engineering teams are frequently recognized by distinguished industry awards. Since 1995, PDT has been committed to providing truly comprehensive product development services via a proven, process-driven approach. Grounded in creativity, our work is balanced by a solid understanding of your business, the needs of your customers and demands of your markets. Even our own corporate structure - flexible and entrepreneurial in the best sense of the word - is designed in response to the fast paced nature of the industries in which our clients compete. Our mission? Deliver on the promise of truly seamless product development, innovation through execution. By all counts, we do it pretty well… Over 75% of PDT's programs are repeat business from clients who've come to appreciate how our team becomes a natural extension of theirs. We build close, trusted relationships on solutions that rarely fail to exceed expectations.