Moji Foot / Moji Curve / Moji Curve PRO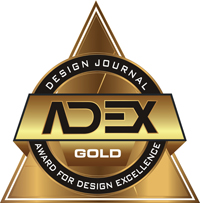 2015
The Moji Foot, Moji Curve, and Moji Curve PRO are lightweight, extremely portable massagers that mimic the touch of a professional massage therapist through Moji's iconic, freely rotating massage spheres. The Moji Foot has a raised center sphere that hits the arch of the foot and allows for a more intense, deep tissue massage while the five surrounding 1-inch spheres work the sides of the feet all the way up to the toes.
Both the Moji Curve and Moji Curve PRO are total body massagers, each including four large massage spheres that allow users to achieve a deep tissue massage with minimal effort. In lieu of a foam roller, the Moji Curve and Moji Curve PRO are great for larger muscle groups – quads, hamstrings, IT bands, hips or calves. The new, high-quality handles and inserts that have been added to the Moji Curve and Moji Curve PRO improve ease of use and allow for varied hand/finger placements to target hard-to-reach areas.
Pricing
Moji Foot: $29.99
Moji Curve: $39.99
Moji Curve PRO: $49.99
PDT
PDT was founded with a fresh vision for how product development should work. This unique approach has propelled our growth to a firm spanning the globe with nine offices and over 125 dedicated experts. Our design and engineering teams are frequently recognized by distinguished industry awards. Since 1995, PDT has been committed to providing truly comprehensive product development services via a proven, process-driven approach. Grounded in creativity, our work is balanced by a solid understanding of your business, the needs of your customers and demands of your markets. Even our own corporate structure - flexible and entrepreneurial in the best sense of the word - is designed in response to the fast paced nature of the industries in which our clients compete. Our mission? Deliver on the promise of truly seamless product development, innovation through execution. By all counts, we do it pretty well… Over 75% of PDT's programs are repeat business from clients who've come to appreciate how our team becomes a natural extension of theirs. We build close, trusted relationships on solutions that rarely fail to exceed expectations.
Address:
1 Corporate Dr Suite 110
Lake Zurich IL 60047
United States
(847) 821-3000
http://www.pdt.com