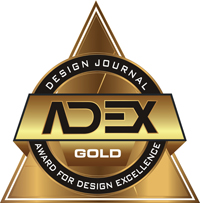 2014


The design of the device and remote was created to step away from the black boxes that still fill the store shelves. This device is elegant to look at and operate. PDT's User Experience and Industrial Design teams worked together to create a cohesive, intuitive 'plug-and-play' experience.

The on screen user interface and remote were designed in tandem. The screen menu has multiple live channel views that can show real-time, glanceable information such as recent tweets, temperature and shopping deals. The menu channels are quick to navigate, customize and legible from a distance. The graphic theme has multiple style skins to match various home decors. Common icons are used on the remote, interface and port labeling on the back of the device. PDT designed the UI to be scalable to various resolutions, screen formats and screen clippings. When possible, the team used visuals or descriptions for settings that may not be common for the non-technical/beginner users.
Notes
Design Credits: George Guffey, Tim J. Morton, Sona Patadia-Rao, Will Capellaro
PDT
PDT was founded with a fresh vision for how product development should work. This unique approach has propelled our growth to a firm spanning the globe with nine offices and over 125 dedicated experts. Our design and engineering teams are frequently recognized by distinguished industry awards. Since 1995, PDT has been committed to providing truly comprehensive product development services via a proven, process-driven approach. Grounded in creativity, our work is balanced by a solid understanding of your business, the needs of your customers and demands of your markets. Even our own corporate structure - flexible and entrepreneurial in the best sense of the word - is designed in response to the fast paced nature of the industries in which our clients compete. Our mission? Deliver on the promise of truly seamless product development, innovation through execution. By all counts, we do it pretty well… Over 75% of PDT's programs are repeat business from clients who've come to appreciate how our team becomes a natural extension of theirs. We build close, trusted relationships on solutions that rarely fail to exceed expectations.
Address:
1 Corporate Dr Suite 110
Lake Zurich IL 60047
United States
(847) 821-3000
http://www.pdt.com