The Hubbardton Forge line as part of the adorne collection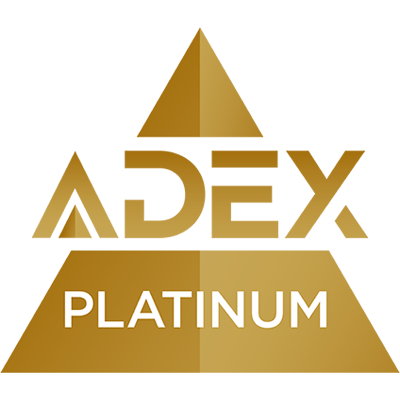 adorne by Legrand teamed up with Hubbardton Forge to create six lustrous metal wall plates forged by fire, creating the Hubbardton Forge line as part of the adorne® collection.The variety of finishes fit any style, from traditional to transitional to modern. They are:• Black – an opaque finish coats this plate's rich textural profile in a color that is clean, crisp, and a classic design standard. • Natural Iron – a sumptuous, silvery finish gives this plate design versatility. • Mahogany – a richly tinted clear coat of translucent finish offers a window to the metal beneath. • Dark Smoke – this translucent finish lends a lavishly dark patina while allowing the natural textural nuances of the steel to have the starring role. • Burnished Steel – a gorgeous translucent finish that elevates the metal's natural color, resulting in a stunning presentation.• Bronze – a warm, translucent sheen shows off the steel's original finish while drawing out a classically colorful hue.
Pricing
Starts at $50.60 MSRP
Notes
The wall plates coordinate perfectly with the rich array of metals and finishes in Hubbardton Forge's portfolio, which includes chandeliers, lamps, pendants, sconces, and more. This first-of-its-kind approach yields a visual and tactile match between light switches and light fixtures—two items that function together but had never before been designed for each other.
Legrand, North & Central America, one of Legrand S.A's largest subsidiaries, is the global specialist in products and systems for electrical and digital building infrastructures. Our comprehensive offering of solutions for use in commercial, industrial, and residential markets makes us the premier choice for suppliers worldwide. A steady flow of inventive products with high added value is a prime vector for our growth. Backed by sound business and financial structures, Legrand is actively expanding its presence in fast-growing geographical zones and market segments that include lighting controls, energy savings and home automation through a sustained stream of targeted, self-financed acquisitions and other initiatives. Wattstopper, Pass & Seymour, Wiremold, Cablofil, Ortronics, Electrorack, On-Q, Nuvo, Solarfective and Quicktron are the company's core, market-leading product lines. Leading brands under the LNCA umbrella include AFCO Systems, Champion One Networks, Connectrac, C2G, Finelite, Focal Point, Kenall, Luxul, Middle Atlantic Products, Milestone AV, OCL, Pinnacle, QMotion, Raritan, Server Technology and Vantage. LNCA employs over 6,500 employees across the U.S., Canada, and Central America and is headquartered in West Hartford, Connecticut.