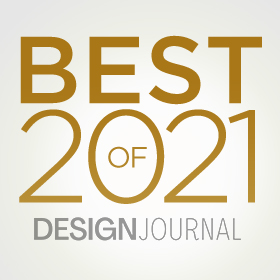 Award-winning materials manufacturer, 3form, introduces a new line of earth-toned shades that demonstrate the relationship between color and light. From off-whites and cool grays to dusty blues, the collection showcases the soft side of 3form's color portfolio with 13 neutral hues. Designed in response to the temperature of our world, these natural neutrals bring comfort to built environments and set the color story for 3form's upcoming 2021 collections. Available in 3form's translucent Varia and Chroma panels, each space division illuminates with natural light, allowing connectivity and privacy to coexist within a communal space.
"Designers carry the responsibility to create a space that is comfortable and protected," says 3form's Vice President of Design, Christian Darby. "As humans, it's natural for us to look for the earth for stability. Whether it's a feather, bark, or a wicker basket, these natural elements help us feel more grounded. These colors do that for us, as well."
Balancing serenity and sophistication, the 2021 Design Collection adds warmth to commercial environments, including healthcare facilities, corporate offices, coworking spaces, hotel lobbies, and more. When applied with Varia's force and flexibility, each panel is highly durable, easy-to-clean, and a safe, translucent partition in high-traffic areas. Also available in 3form's horizontal surface material, Chroma, the 2021 Design Collection maintains high durability while transmitting an abundance of natural light.
Inspired by hues found in nature, the colors effortlessly pair with organic materials like stone, ceramic tiles, and wood—all of which have quickly ascended to commercial design staples. The collection's desaturated tones also promote wellness, nurturing our psychological and physical health within shared spaces.
Varia is available in 4'x8' and 4'x10' panels, with 1/4", 3/8", 1/2", 3/4", and 1" gauges and a two-week lead time. Chroma is available in 1/2 inch, 1 inch, and 2 inch gauges, and in 4'x8' or 4'x10' panels, depending on the gauge.
Sustainability
3form's Varia and Chroma material platforms have certifications in Optimized EPD (SCS), Type III EPD (SCS), Greenguard Gold (UL), and Red List Free Declare Label (ILFI). This aggressive pursuit of certifications and higher product standards is one example of 3form's comprehensive sustainability program, Align, in action. Launched in March 2020, Align represents 3form's commitment to empowering architects, designers, and consumers to make smart choices about how they buy and build.
Notes
Full Press Kit with more hi-res images: https://www.dropbox.com/sh/ujshjkdd4t218c9/AACC1-zDQhO9uF73Yd3gc7u2a?dl=0
At 3form we believe in meaningful design. Our approach promotes craftsmanship, community, sustainability, and respect for the environments where we work and live. Our product portfolio ranges from simple materials to sophisticated solutions for the architectural and design industry.