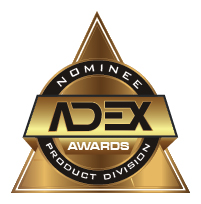 The paints honour traditional craftsmanship through batch production, using the finest quality materials and quality standards. Modern technology is utilised to refine the products to deliver a technically superior choice, developed for the demands of contemporary design and environments.
Axolotl Paints deliver the paintability, depth of finish and durability demanded by the best commercial and residential projects.
Experts have specifically curated the range to represent the most relevant and current trends with a palette that extends from extroverted bright tones through to moody lustrous shades.
It's now easier than ever for anyone to achieve the perfect hue to project a professional design aesthetic.
The Axolotl Paint collection is water based, has low VOC's, and comes in a range of acrylic paints, micaceous iron oxides and timber washes for internal and external use.
Sustainability
Volatile Organic Compounds (VOCs) are the harmful chemicals found in paints. These are carbon-containing solvents that vaporise into the air as paint dries.

VOCs can have negative effects on the health of building occupants and exposure to such products can cause headaches, dizziness and nausea. Higher exposure levels have had links with serious outcomes such as cancer.

By specifying low or zero VOC paints these problems can be minimised, even eliminated. Usually, low VOC paints emit less odours and offer faster drying times and non-yellowing properties.

However, it's important to look beyond simple 'eco' claims to ensure that you still get optimum performance from your paint, particularly for outdoor finishes. Common shortcomings include poor durability and low coverage.

Axolotl architectural paints are water based and contain low or minimal VOC, yet are engineered to be a high performance paint in all environments.
Pricing
From $38/L inc GST
Axolotl has pushed the boundaries of design since our inception in 1995 when we pioneered the bonding of semi-precious metal onto any substrate.Over the past 20 years we have never rested in our quest to continue to amaze and inspire, taking architectural glass to new creative heights since 2005 and launching our concrete, timber and terracotta ranges of bonded surfaces from 2011.Committed to ever evolving, we are constantly developing the range of products we offer and introducing new technologies and new aesthetics that meet the increasingly diverse needs of our customers.The Axolotl name is synonymous with technological innovation and state-of-the-art design. We are at the forefront of our game and we are dedicated to providing the best quality and most innovative products for Australian and international markets.