New Powder Coat Finishes Available for Danver Outdoor Kitchen Cabinetry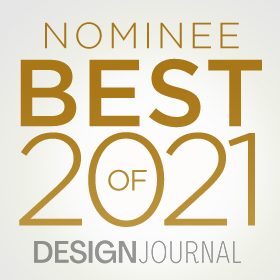 According to the new color palette from Danver Stainless Outdoor Kitchens, the industry leaders in luxury stainless steel outdoor living solutions, the future is bright, optimistic, and playful. Ten new powder coated hues -- spanning a fiery Chili, a crisp Mint and bubbly Cotton Candy, to name a few -- reveal a growing demand for bold, unexpected colorways in outdoor living spaces. Curated by the brands' Creative Director and award-winning architect and designer Daniel Germani, the color introductions build on the latest influences in fashion, art and the design world at large -- bringing its collective color offering to an expansive total of 59 finishes. "Color is emotion. Color is light. Color brings projects to life," Germani says. "Many of these new hues push the design envelope and were selected to inspire homeowners to be bold and create a space that is both eye-catching and sophisticated." New colors span brights and neutrals, including: - Autumn: This cheerful yellow brings sunshine to any space and is a perfect fit for the outdoors. While echoing leading 2021 color of the year selections, this chic, classic hue promises timeless appeal for years to come.- Chili: With reds making headway in textiles, Germani forecasts Chili as the next it-color, well-poised to make an appearance in 2022 color of the year predictions.- Clementine: A bold orange offers a sleek, statement-making color with staying power and is especially impactful when paired with gray.- Cotton Candy: This pink hue has been a mainstay in fashion and continues to make waves in home design -- with particular appeal in warmer climates like California and Florida. - Mint: While nature-inspired greens are a classic choice for an outdoor space, mint brings a bolder and fresher approach to the emblematic hue. This vibrant tone blends well with a lush landscape, while offering a pop of color when paired with white or neutral furniture. - Sea Spray: This new colorway channels the blues and greens of the ocean for a distinctive take on coastal design that can blend with other seaside hues or pair effortlessly with neutrals.Supporting Neutrals:- Chromica Baltic: A dark slate blue, Chromica Baltic draws on the depths of the marine and offers an elegant, serene hue to transform outdoor living into an everyday escape.- Chromica Feroe: Bringing warmth and depth to any space, this sophisticated dark green gives a subtle nod to color for an earth-toned, neutral space or sets the stage for contrasts with whites or brights. - Ink: As darker, moodier spaces continue to rise in popularity, Ink expands the offering with a deep, highly saturated blue that borders on black. - White Silk: This creamy new white provides a warmer neutral for the outdoors and expands the range of whites available across all three brands, with an option between the off-white Ivory and pure-white Salt.All Danver products are available in these new powder coat finishes.
Pricing
Available on request.
Notes
Submitting for consideration in the upcoming New Furnishings & Materials feature.
Danver Stainless Outdoor Kitchens is the leading stainless steel cabinet manufacturer located in Wallingford, Connecticut. For over 20 years, we have perfected the approach of bringing color, style, and design from the indoors to the outside. Taking a page from the traditional wood cabinet companies, Danver manufactures cabinetry in dozens of styles and hundreds of sizes, all made from durable and environmentally-friendly stainless steel. Our cabinetry provides designers and architects of all disciplines with design flexibility and the freedom to create outdoor kitchens anywhere – rooftops, decks, transition rooms, backyards, and more.