Self-powered Wall Mounted Occupancy Sensor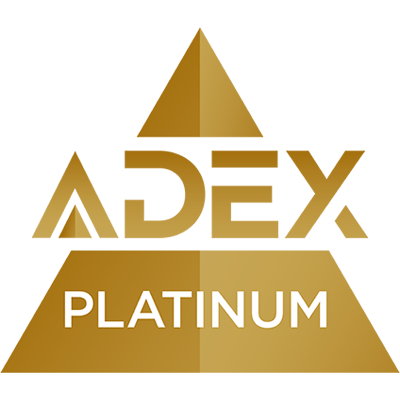 Saving energy without sacrificing comfort can be effortless with occupancy based controls. TheWall-Mounted Occupancy Sensor is wireless and self-powered making it one of the most costeffectiveways to control energy-use in unoccupied rooms. They can be installed in minutes becausethere are no additional wires to run and they require no batteries so on-going maintenance costs areeliminated. The sensor harvests solar energy from indoor light and uses radio frequency technologyto communicate wirelessly with other EnOcean-enabled devices, setting back temperature and turningoff lights and electrical loads when it detects that a space has been unoccupied for a set period oftime.
Sustainability
Self-powered wireless occupancy sensors are the perfect energy saving solution for any spacewhere traffic patterns or occupancy determine the need to power the space. The occupancy sensors can be installed in guest rooms, living spaces, common areas or hallways and linked with a HVAC setbackmodule, thermostat or in-lineswitch module to ensure that the HVAC, lights and other electronic loads are only on when they are needed. This significantly saves energy.Thanks to energy harvesting wireless technology, the occupancy sensor is only powered by a solar-cell using indoor light as energy source. Therefore, it works maintenance-free and avoids hazardous waste of batteries.
Pricing
OEM price on request
Notes
Features• Interoperable. Communicates wirelessly with otherdevices using the EnOcean wireless standard.• Self-powered. Integrated solar cell harvests indoorlight to power the device and eliminates the need forwires or batteries.• PIR motion sensor with both wide angle and long range options for maximum efficiency and flexibility in different room settings.• Two molded buttons with LED indicator lights can beused to link and configure the device.
EnOcean is the originator of patented self-powered wireless technology. The company manufactures and markets maintenance-free wireless sensor solutions for use in buildings and industrial installations as well as in further application fields such as smart home, smart metering, logistics or structural health monitoring. EnOcean products are based on a combination of miniaturised energy converters, ultra-low-power electronic circuitry and reliable wireless. Today wireless modules from EnOcean are integrated worldwide by more than 150 manufacturers to enable their system ideas for buildings, industry and the Internet of Things. There are already wireless components in use in more than 250,000 buildings. Leading companies worldwide from the building sector collected to form the EnOcean Alliance and establish innovative automation solutions for sustainable building projects – and so to make buildings more energy-efficient, more flexible and lower in cost. The core technology of the Alliance is EnOcean's energy harvesting wireless technology for flexibly positioned and service-free sensor solutions. More than 350 companies currently belong to the EnOcean Alliance, offering over 1,200 interoperable products based on the EnOcean standard.