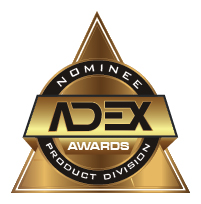 2017-18
Sustainability
• 50% pre-consumer recycled content
• 25% post-consumer recycled content
• In compliance with chemicals of concern
lists and has third party testing/certifications
• Certifications: CAL 133, Prop 65 Compliant
• Product contributes to improved indoor air
quality and has reduced toxins.
• The Linenless initiatives driven by our products significantly lessen the
properties' environmental footprint through water, energy, fuel and material
savings
• Products are 100% recyclable - can be taken to a recycling facility at the end of
product life.
• Aluminum is 100% recyclable and can be recycled over and over again without
loss of properties.


Notes
Product was exhibited at NRA 2017 in Chicago and will also be on display at HX 2017 in NYC.
Southern Aluminum

The Southern Aluminum Story

Southern Aluminum, from Magnolia, AR, is a global manufacturer of linenless banquet, meeting and event furniture.

Crafted from aircraft aluminum for durability, provides banquet folding tables, table trucks, event furniture, portable stages, laminate tables, picnic tables and benches.

An innovative leader in the furniture industry, the company began in 1978 and all products are proudly made in the USA. Southern Aluminum also offers the following aluminum innovations: iDesign Table™, Swirl Tables®, T2 Tables™, XCube Tables®, and Alulite Staging®.