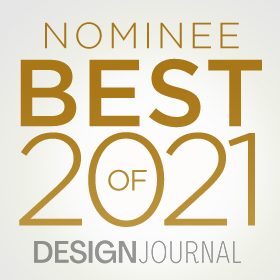 Open Air™ is an expansive platform of affordable, high-performing carpet tile styles that makes it simple for contractors and designers to offer a great selection of flooring choices for open spaces. The platform's introductory offering, Open Air Neutrals, includes an impressive array of 22 unique geometric, linear, organic and textured patterns – all available in Interface's best-selling neutral colors and at the same attractive price point.
Open Air's initial product offering includes 25cm x 1m carpet planks, as well as 50cm x 50cm carpet tiles, in cool and warm neutral colors. Select styles feature Interface's innovative i2® design methodology, a nature-based approach to design that features varying patterns and coloring within one style and colorway. This enables the tiles to be installed in any order or orientation, making installation and selective replacement easier.
With its attractive price point, range of top neutral tones and vast array of design aesthetics through breadth of pattern options, Open Air provides more flooring choices for open spaces with large footprints. In addition, these products integrate with Interface's system of flooring solutions to elevate any space.
Sustainability
The carpet styles are modular with a tufted textured loop construction and include Interface's CQuestTMGB backing system, a new innovative backing that features a construction of post-consumer carpet tiles, bio-based additives, and pre-consumer recycled materials, which are net carbon negative.

Additionally, the product is CRI Green Label Plus certified, ensuring that customers are purchasing flooring with low-VOC emissions to help improve indoor air quality.

As part of Interface's commitment to Climate Take Back™, each Open Air carpet style includes 100% recycled content nylon and is carbon neutral across its full life cycle through the company's Carbon Neutral Floors™ program.
Interface, Inc. is a global flooring company specializing in carbon neutral carpet tile and resilient flooring, including luxury vinyl tile (LVT) and nora® rubber flooring. The manufacturer helps its customers create high-performance interior spaces that support well-being, productivity, and creativity, as well as the sustainability of the planet. Interface's mission, Climate Take Back™, invites all to join its commitment to operating in a way that is restorative to the planet and creates a climate fit for life.