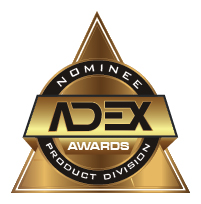 Sustainability
Each Stellar product is NSF 140 Gold Certified, meets CRI Green Label Plus and contains pre-consumer recycled content. The products are recyclable through the J+J Reclamation Program. EPD and HPD are available.
Awards
Time Lapse received a Metropolis Likes award during NeoCon 2016
Pricing
Product are priced at approximately $22 - $25/square yard
Notes
Gracefully and universally designed for a myriad of end-use applications, each Stellar product is made with 100 percent J+J solution dyed nylon, ensuring it will withstand high traffic use while maintaining its beautiful aesthetic. For increased flexibility, Time Lapse, Milky Way and Terra Firma can be installed using J+J's TileTabs carpet connectors for quick installation and replacement.
Established in 1957, J+J Flooring Group is a leading manufacturer of commercial specified flooring. With our two brands - Invision broadloom and modular carpet and Kinetex textile composite flooring - we provide a range of product and service solutions to meet the needs of our customers in the corporate workplace, education, healthcare, retail and hospitality sectors. In 2016, J+J Flooring Group joined Engineered Floors, LLC. Based in Dalton, Ga., Engineered Floors is a privately held carpet producer founded in 2010 by Robert E. Shaw. The company, which employs more than 2,800 people, produces stain-resistant and colorfast solution dyed nylon and polyester fiber and carpeting for residential replacement, new home builder, multi-family and main street commercial applications. To learn more visit, www.engineeredfloorsllc.com.