Human Touch Immersion Seating ZeroG 4.0 Massage Chair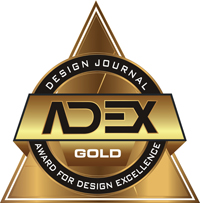 2014


A Human Touch Immersion Massage Chair conducts a gliding, multi-sensory, mind-and-body centering experience that relieves stress and pain. The chair's immersion motion defies gravity, releasing that aching weight from your back in the neutral-posture position that physicians recommend to relieve pressure on the spine at any recline angle. The ZeroG 4.0's fully encompassing foot-and-calf massager provide a therapeutic massage complete with vibration and proprietary Figure-Eight® Technology that soothes aching, tired feet and legs while improving circulation. Immerse yourself in wellness.

Awards
2013 Gold ADEX Award
Notes
Options:
Available in Black, Espresso and Bone SōfHyde.

SōfHyde is a luxurious and durable upholstery expertly formulated to replicate the comfort, style and "feel" of real leather. SōfHyde is designed to last for many years of use and is comfortable, soft to the touch and stain-resistant.

Human Touch
For over 40 years, Human Touch has constructed the wellness landscape, building a rich portfolio of high-performance massage chairs, ergonomic zero gravity recliners, and targeted massage products that rejuvenate the mind and body – no matter where the day may take you.

Taking a unique approach to design, Human Touch utilizes the top engineering minds, medical practitioners, world-class athletes, and award-winning design teams to carefully craft groundbreaking products that not only alleviate pain and decrease stress on a daily basis, but also offer an aesthetic appeal that captivates the eye and enhances any space.