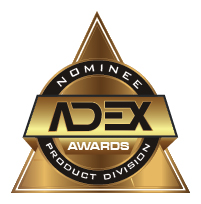 The three adjustment levers control height, synchro-tilt and seat sliding position. The finished seat bottom shell conceals the mechanism allowing a clean, sleek aesthetic. Icon is available in armless, 1D or 3D arm styles. The arm adjustment is located on the inside of the arm, maintaining the clean, design aesthetic. 3D arms adjust in three
directions – height, depth and width.
The sleek, responsive elegance of the Icon chair is also available in a stool with a polished aluminum base or with Neutral Posture's unique NeXtep®. The soft gray frame with black accents coordinates with today's light, bright environments.
FEATURES
· Medium gray mesh back
· Gray and black frame combination
· Replaceable/removable upholstered seat cushion–clips into place with no tools required
· Upholstery selections include carded, graded-in and COM options
· Adjustable and removable lumbar support (easily slides up and down with no levers)
· Weight sensing mechanism without tension knob
· Class IV cylinder
· Finished seat bottom shell in plastic conceals mechanism
· Concealed arm adjustment
· 3 adjustment levers – height, synchro-tilt and seat slider
· Heavy-duty base and casters
OPTIONS
· Memory foam seat
· 1D or 3D arm styles
· Polished aluminum base for both chair and stool models
· Adjustable headrest with or without removable coat hanger
· Stool packages with no loss of adjustments from chair to stool
· N·tune® Seating System
Pricing
Starting at $717 list
Like other great American companies, Neutral Posture started out of a garage. It was there that the mother daughter team of Jaye Congleton and Rebecca Boenigk first began manufacturing Dr. Jerome Congleton's concept for the Neutral Posture® Chair.From these humble beginnings Neutral Posture has grown into the largest international woman owned small business (WOSB) company providing a complete line of worker centric office furniture and accessories made in the U.S.A. Which features numerous award-winning products.