OSRAM PrevaLED Cube LED Module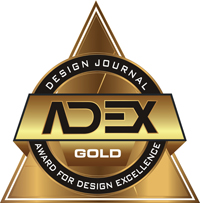 2014

The lower profile design (3.2" x 3.3" x 0.8") enables new shallow and surface-mount fixtures. By using the available heat sink adapter the PrevaLED Cube module can be a direct replacement for current full-height modules in existing fixtures. The use of poke-in wire connectors in place of a wiring harness eases installation.
The PrevaLED Cube provides similar light output to 1x32W, 2x26W, or 2x32W CFL downlights and is optimally paired with OPTOTRONIC® Constant Current LED power supplies and covered by a 5-year system warranty.

Sustainability
Energy saving LED technology with long life up to 50,000 hours (L70).
OSRAM SYLVANIA
OSRAM SYLVANIA is part of OSRAM Americas, a group of OSRAM companies located in North and South America. As a leader in lighting solutions and services, specializing in innovative design and energy saving technology, the company sells products for homes, businesses and vehicles under the brand names OSRAM, Traxon, ENCELIUM and SYLVANIA. The company's portfolio covers the entire value chain of components, ranging from lamps, control units and optical semiconductors such as light-emitting diodes (LED) to luminaires, light management systems and lighting solutions. The OSRAM SYLVANIA and OSRAM Americas regional headquarters is located in Wilmington, Massachusetts. For more information, visit www.osram-americas.com or follow us on Facebook and Twitter.