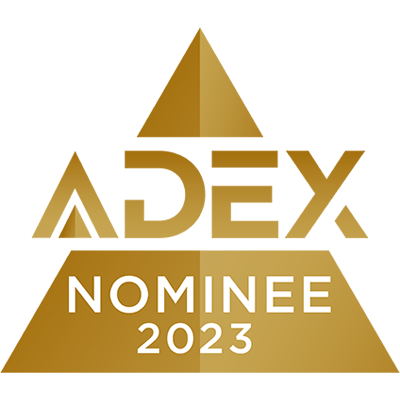 Amelia CollectionLight and gentle in its styling, Amelia is a wingback chair offering softness and comfort. Like a butterfly, this is furnishing that can effortlessly flutter between formal and informal spaces, elegantly alighting wherever you choose.

The Design Process
Amelia is the result of a prototype-hungry design process. Iteration after iteration, the traditionally wingback form has been refined, slimmed and augmented to create something light and modern, but that doesn't deny its classic heritage. 
With a supportive back, ergonomic arms and functional wings that provide visual and acoustic privacy, Amelia Lounge is neatly upholstered to highlight its sculpted form. A single, continuous perimeter line flows organically around this chair with the elegance of a gymnast's ribbon.
Sustainability
Using the latest machinery and techniques, Amelia's body is made from injection moulded polyurethane foam around a lightweight steel frame. The result is a strong, supportive and comfortable piece that's made to last. 
The wonderful organic line that delineates Amelia's form is also its single seam, and our master upholsterers can cover it in a plethora of fabrics or in a leather of your choice. 
Available with four base options (four-star swivel base, four-star wooden base with self-centring, steel four-leg or sled base) Amelia is flexible enough to meet any décor specification. 
Awards
Best of NeoCon 2022: Gold
Pricing
Inquire through bossdesign.com/us
Boss Design operates to the highest possible ethical standards, we are a carbon-neutral company, FSC certified, and the proud holder of The Queen's Award for Enterprise for Sustainable Development. Proud of our heritage, we are a significant global supplier, boast innovative products and offer one of the broadest office and hospitality seating portfolios' in the world. We have a reputation for being quality-led and customer driven and surpass expectations with an utmost attention to detail throughout our global operation. Today's market demands quality, reliability, service, and above all product choice. We have built our company on these four foundations and they are now intrinsic to our business philosophy. For more information please contact us at sales@boss-design.co.uk.