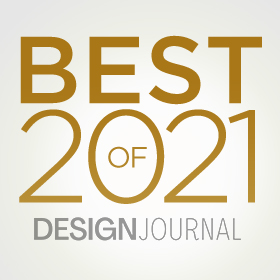 INOX introduces a unique two-in-one tubular lock for pocket doors called TwistLock™. It is the industry's first combination of a spring-loaded, integrated edge pull that rotates to convert into a lock bolt.
The bolt easily pops out and rotates to function as an edge pull, allowing for a more comfortable grip when pulling the door open or closed.
When turned horizontally, the thumbturn rotates the hammerhead bolt 90 degrees into a solid locked position.
To open the door, return the edge pull to the vertical position by rotating the thumbturn, slide the door open, and push the edge pull back into the lock for storage.
TwistLock's ergonomically-enhanced edge pull has a curved grip and no sharp edges, providing easy and comfortable operation.
A beveled strike design supports the alignment of the pocket door while simultaneously operating the lock.
Both the lock and edge pull are tested for 250,000 cycles to ensure commercial-grade strength and maximum durability.
TwistLock is available for either 2 ⅜-inch or 2 ¾-inch backset and is the only product of its kind with a Concealed Fastener Trim option.
Price: Varies per project.
INOX is an innovative engineering company that designs and manufactures premium decorative hardware and door locks. For more than 25 years, INOX has been an expert in door hardware design with a proven track record of supplying products for some of the largest projects in North America, South America, and around the world. INOX products are distributed worldwide via a network of more than 500 high-end retail designer hardware showrooms and distributors.