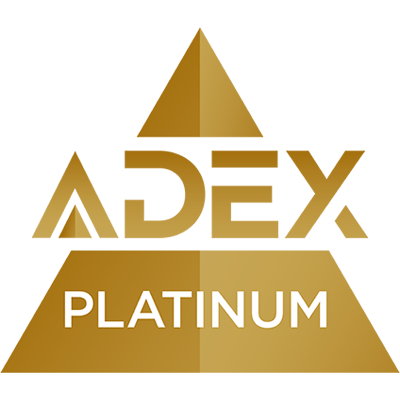 2010
With the creation of the debut Park Inn hotel in Poland, JOI-Design, in partnership with Krakow-based Ovotz Design Lab, was charged with conceiving an interiors style that seamlessly intertwines with the bold shapes of the new-build structure developed by J. Mayer H. Architecture. Additionally, it was imperative that the brand recognition of the four-star business hotel would be balanced with the trendsetting vibe favoured by its younger market segment. This was masterfully achieved through the concept "Inside Out", or creating a design that transports the powerful visual language of the architecture to the hotel's public areas. As the foyer has very few interior walls, the varying functions of its spaces rely upon the furniture and flooring shapes for delineation. The strong modern forms of the lobby's décor are expressly drawn from the radiuses and angles of the structural envelope. The curves found in the lobby's lounge chair seats, wallcovering pattern and interior columns mirror the rounded edges of the exterior windows, while the vertical mullions are reflected in the pendant lights hung above the stairwell. The building's strong horizontal and angular lines are interpreted through the inlaid pattern of the floor tiles, the racetrack inset of the stairwell enclosure, and most evidently, in the black lacquered reception desk that doubles as a monolithic sculpture. The front desk provided an ideal opportunity to integrate Park Inn's iconic red, blue, yellow and green stripe into the lobby design without necessitating that the other public areas' colour palette adopt these hues. The chain's vibrant emblem is interpreted as a column of backlit coloured glass which, when placed behind the desk's inky ebony, becomes a singular focal "punch" against the neutral background. This visually exciting contrast creates a youthful, energetic atmosphere that contributes to but does not dominate the complementary colours in the adjacent lounge.
JOI-Design is the creative catalyst behind numerous prominent, internationally-renowned hotels, restaurants and spas around the world. The globally-minded, Hamburg-based studio teams with owners, developers and both boutique and well-known brands to design award-winning, one-of-a-kind hospitality interiors that weave each locale's distinct spirit with the comfort and belonging valued by all cultures. Launched in 1984, in 2018 JOI-Design appointed Sabrina Voecks, Heinrich Böhm and Thomas Scholz as partners to continue the thirty-five-year legacy of founders and co-managing directors, Peter Joehnk and Corinna Kretschmar-Joehnk. JOI-Design India, led by managing director Gaurav Premchandani, opened in Mumbai in 2018.
Comprising interior, architecture, engineering, graphic and product experts, the studio creates hospitality spaces people love and return to time after time. As highly regarded thought-leaders and consultants, JOI-Design embraces client goals to realise optimal and sustainable solutions. Keen observers of the world, they understand how spaces affect people's physical, psychological and spiritual wellbeing, and therefore reflect the modern-day zeitgeist through unique designs that elevate the human experience.