Lifestyle' 48 Home Entertainment system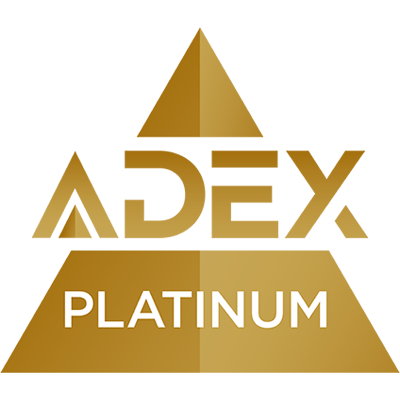 2004
Our most advanced Lifestyle ® DVD system digitally stores and organizes up to 340 hours of music. Enjoy movies with a progressive scan DVD/CD player and Jewel Cube ® speaker arrays. ADAPTiQ ® system customizes sound to your room.
Notes
The Lifestyle® 48 DVD system features award-winning Jewel Cube® speaker arrays—measuring only 4½" high—for dramatically lifelike sound. These are our smallest and most powerful speaker arrays, yet they deliver sound you'd expect from speakers many times their size.The proprietary Acoustimass® module produces resounding low notes that bring action sequences to life and adds fullness to music. And the Acoustimass module can be placed out of sight, so all the sound seems to come from the Jewel Cube speaker arrays.
Bose Corporation was founded in 1964 by Dr. Amar G. Bose, then professor of electrical engineering at the Massachusetts Institute of Technology. While doing graduate work at MIT in the 1950s, Dr. Bose decided to purchase a new stereo system. He was disappointed to find that speakers with impressive technical specifications failed to reproduce the realism of a live performance.This led to extensive research in the fields of speaker design and psychoacoustics—the human perception of sound. Dr. Bose's findings resulted in significantly new design concepts that help deliver the emotional impact of live music.Bose Corporation established itself by introducing the 901® Direct/Reflecting® speaker system in 1968. With this introduction, Bose achieved international acclaim by setting a new standard for lifelike sound reproduction.The list of major technologies emerging from Bose continues to grow. Fourteen years of research led to the development of acoustic waveguide speaker technology, found in our award-winning Wave® radio, Wave® radio/CD and Acoustic Wave® music systems.The introduction of Acoustimass® speaker technology reshaped conventional thinking about the relationship between speaker size and sound. Speakers small enough to fit in the palm of your hand produced sound quality previously thought impossible from small speakers.For arenas and other large venue applications, Auditioner® audio demonstrator technology removes the historical guesswork from sound system design. It allows builders, architects and facility managers to hear precisely what a Bose® system will sound like in their building, before any equipment is installed, even if the building only exists as a blueprint.The proprietary, integrated system design found in Bose Lifestyle® systems has set new standards for complete home audio solutions. They have been engineered to be the best-sounding, easiest-to-use music and home theater systems ever.Today, you can hear Bose wherever quality sound is important. From the Olympic games to the Sistine Chapel. From NASA space shuttles to the Japan National Theatre. In the home and on the road, from large outdoor arenas to intimate neighborhood stores and restaurants, you can hear the realism of the most respected name in sound—Bose.