The Illusion LIGHTED MIRRORED CABINET COLLECTION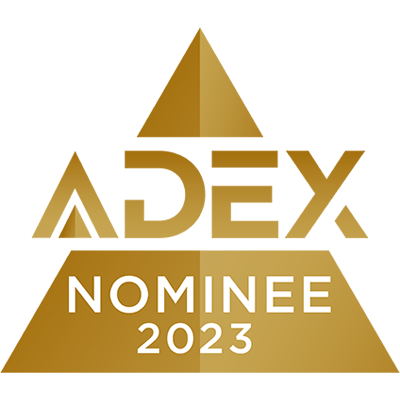 Following our tradition of Functional Elegance, Madeli is proud to introduce the recessed mount Illusion Mirrored Cabinet Collection. Our lighted perimeter frame is unique; it allows the door to operate independently while providing clear, consistent light. The exclusive Acrylens™ light diffuser offers three-directional lighting: frontal, side glow and interior lighting.
Dimmable at the touch, the Lumen Touch +™ Switch Technology offers warm 2700 kelvin mood or daylight 4000 kelvin task lighting right at your fingertips. The independent, built-in defogger keeps your mirror moisture free. Complements include 120V and USB outlets, an adjustable magnifying mirror, cosmetic tray, cell phone holder, roll-up cord management, toothbrush, hand shaver, and tweezer accessories.
Also Available as a Surface Mount Cabinet


FEATURES AND BENEFITS
Exclusive Unibody Cabinet Construction Designed for Recessed Mount
One-piece construction with pre-installed, low profile accent frame
4 Finishes
Polished Chrome, Brushed Nickel, Matte Black and Satin Brass
The Illusion Collection offers 19 configurations
30" Height in widths of: 20"(LH/RH), 24"(LH/RH), 30"(LH/RH
36" Height in widths of: 20"(LH/RH), 24"(LH/RH), 30"(LH/RH) 36"(LH/RH), 48"(C), 48"(D), 60"(C), 60"(D), 72"(D)
Elegant, functional and easy to install without the need for modular installation
---
Perimeter Lighting
Built-in the cabinet frame for uniform lighting uninterrupted by the door position
---
Acrylens™ three-direction Light Diffuser
Exclusive design and medium diffuse the lighting in three directions: Frontal, exterior Perimeter glow including cabinet underside lighting, and Perimeter Interior lighting from all sides for clear vision
---
PureClear™ LEDs
PureClear™ LEDs offer the option of warm 2700 kelvin mood lighting or daylight 4000 kelvin task lighting setting with the color accuracy of high-quality CRI 90+ light sources. Mood or task lighting at your fingertips!
---
Lumen Touch™ + Sensor Technology Switch—Built-in Dimmer and Digital Memory
Lumen Touch™+ allows you to dim the light to the right intensity. Double tap the light window to select the warm 2700 kelvin mood lighting ambiance or the daylight 4000 kelvin task setting. The built-in dimmer with its independent touch switch eliminates the need for wall dimmers. The built-in memory keeps your last settings in memory for ease of use, even with a master wall switch!
Light Switch Functions:
Turns Night Blue Light on/off
Turns light on/off. 3. Dim light up/down.
Double tap to toggle between 2700K or 4000K
---
Night Light Mode
Night light mode is available two ways: Dim the perimeter light band to the appropriate level or simply leave the switch windows on the blue glow setting. They have been designed for perfect night vision!
Built-in Defoggers
Defoggers—one per vanity basin—operate independently of the light with their own on/off switches to deliver fog free mirrors every time
Dual Electrical Outlet With
Two 120 VAC Receptacles and
Two USB Ports
---
Door Opening & Closing
Soft-Close Hafele 110° hinges adjustable in 4 directions for smoothness and reliability. Push-to-Open Touch latches are standard on all cabinets for handle-free preference. Optional handle(s) matching recessed frame finishes are included and easy to install
---
StarFire Utra Clear Glass Shelves
Three StarFire Clear glass shelves per compartment that can be adjusted every 2" for storage customization
Hafele Soft-Close Hinges
Hinges open to 110° and are adjustable in four directions
Magnifying Mirror
The 3X Magnifying Mirror is held magnetically on the side of the door and can easily be adjusted to your desired height
Cord Management
Use the cord organizer to roll up cords of electric shavers, tooth brushes or curling irons. Slide it to your preferred position
Silicone Organizers
Three silicone organizers that adhere to the rear mirror for hand shavers, toothbrushes, and metal scissors, tweezers, nail file…etc. Easy to hang or move
Cosmetic Tray
Removable cosmetic tray can be placed on the shelves or mounted on the cabinet side for customized functionality
Cell Phone Holder
Hanging from the shelf, the cell holder can be positioned as preferred
Certified to UL/ULC
Lifetime Limited Warranty
Madeli's mirror cabinets are backed by a lifetime limited warranty.
Complete peace of mind!
See Warranty details
Our Designs Functional Elegance…our motto and two words that capture the very essence of Madeli's design philosophy. European influenced, our designs are boldly elegant and stylish, while maximizing the modern functionality demanded by today's educated and discriminating consumers. Our design team, with 50 years of combined experience in market research has brought together the latest consumer trend and elegant, functional designs to make the bathroom one's very own sanctuary. Our Furniture Grade Quality and Construction Our manufacturing philosophy is to use the highest furniture-grade materials and the most reliable brand hardware in the industry today: Blum® and Grasshopper®. Our wood finishes feature furniture grade plywood layered with solid wood veneer inside-out, assembled and the protected by several layers of polyurethane coating for durability, waterproofing and peace of mind for years to come. Soft-closing motion hardware for doors and for full-extension drawers is a standard feature on all Madeli products. Combining the newest technology standards into its manufacturing processes along with traditional craftsmanship and rigorous inspections, Madeli assures the consumer that only the finest quality products will be delivered to their home. Our Relentless Commitment We are passionately committed to providing innovative, elegant and functional furniture grade quality products. To assure immediate availability, Madeli maintains an extensive inventory of all the products it offers in Miami, Florida for 24/48 –hour shipment. We support our commitment with on-time delivery and a dedicated, knowledgeable Customer Care Team. At Madeli, we guarantee your satisfaction.