Trane TruComfort Variable Speed Air Conditioners and Heat Pumps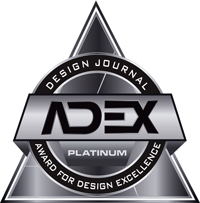 2014
Cutting-edge features include:
•Ultimate comfort for the everyday homeowner – The Trane XV18 and XV20i with TruComfort technology deliver consistent, efficient comfort at an attainable price point
•Consistency and reliability – By continuously adjusting to a home's ever-changing heating and cooling needs, Trane TruComfort maintains a consistent indoor temperature within ½ degree
•Greater comfort and control, from anywhere: When paired with Trane's powerful ComfortLink II Control featuring Nexia Home Intelligence, homeowners can connect with and control their home comfort and reduce energy consumption from anywhere
Sustainability
Boasting an energy efficiency rating of up to 20 SEER, the XV20i with Trane TruComfort Variable Speed Technology allows homeowners to save an average of 38 percent on their monthly energy bill, saving up to $564 a year on energy costs.*

*Based on ENERGY STAR's Savings Calculator for a 3-ton 20 SEER/10 HSPF heat pump and programmable thermostat versus the industry standard 13 SEER/7.7 3-ton heat pump and standard thermostat in St. Louis, Mo.

Awards
The Trane XV20i TruComfort System was voted #1 in the 2013 Comfortech Product Showcase Awards contest, in the category of Forced-air Cooling Equipment.
Pricing
Contact your local Trane dealer.