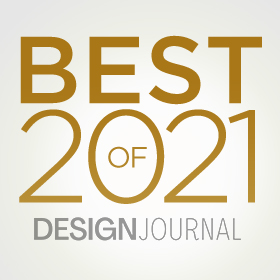 The U by Moen™ Smart Faucet offers convenience and intuitive voice control technology to help complete tasks in the kitchen. It can be controlled in four ways: touchless voice-activation via a digital voice assistant; a touchless, hands-free wave sensor; smartphone app or the handle. The Smart Faucet can dispense amounts of water as small as one tablespoon and as large as 15 gallons at a specific temperature, plus users can set custom presets in the Moen App for containers they fill frequently such as "Dog Bowl" or "Pasta Pot", further simplifying tasks in the kitchen.
Sustainability
The U by Moen Smart Faucet enables the precise use of water through voice control, down to a single tablespoon. Most recently, Moen engineers created a "wash hands" voice command that pauses the faucet for 20 seconds while a user scrubs their hands, thus encouraging both more complete handwashing as well as saving water.
Awards
Best of KBIS 2020, BIMsmith's Best Award 2020, Sunset Smarter Awards Winner 2020, GeekSpin Best of CES 2020, Techlicious CES Top Pick 2020, House Beautiful Best of CES 2020, iPhone Life Best of CES 2020, How-to-Geek Best of CES 2020, Good Housekeeping 2020 CES Editor's Pick, CES 2021 Innovation Award Winner and Women's Health CES 2021 Best New Technology Awards Winner.
Pricing
Starting at $400, price increases based on style/finish
Notes
https://www.moen.com/press-room/press-releases/smart-faucet