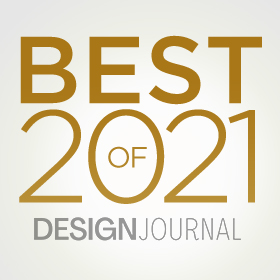 Big Chill's 30" Classic Fridge mirrors the Classic Collection's traditionally inspired aesthetic, draws a contrast from the original rendition with a more compact footprint and a swing door that sports a horizontal handle pull set on a square plate. The new 30" iteration continues the design legacy of the original model, with the fridge's pull-out freezer located at its base. Outfitted with distinctive, period-style hardware that further plays to effortless elegance that is achieved through both the fridge and collection's timeless design, the 30" Classic Fridge seamlessly joins the traditional concepts with modern conveniences. 
Meeting the requirements of today's small space kitchens and kitchenette to scale, the 30" Classic Fridge is equipped with a capacity of 19 cubic feet. The fridge's small stature does not limit its internal storage capacity, with two half-width clear crisper drawers, two full shelves, and two half shelves standard for the appliance. The stamped metal body fridge offers amenity add-ons, which include an ice-maker option.
Available in five standard colors and seven premium colors, the 30" Classic Fridge has a selection of four trim options including Brushed Brass, Brushed Copper, Chrome, and Satin Nickel. The fridge is also available in more than 200 custom color options including the brand's series of seasonally-launched color offerings.
Big Chill was founded by Orion Creamer and uncle Thom Vernon in 2001 and made a splash with its brightly colored, retro-styled fridges with modern amenities. Since then the Boulder, Colorado-based company has expanded its product offering to include refrigerators, fridges, dishwashers, microwaves, stoves, hoods, and wall ovens, available in more than 200 colorways. In addition to its retro, mid-century styled appliances, Big Chill also manufactures contemporary-styled Pro appliances that blend modern design, bold colors, and performance. Big Chill appliances can be purchased directly online. Visit bigchill.com to learn more.