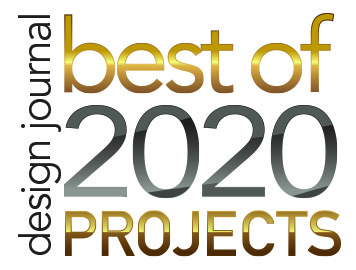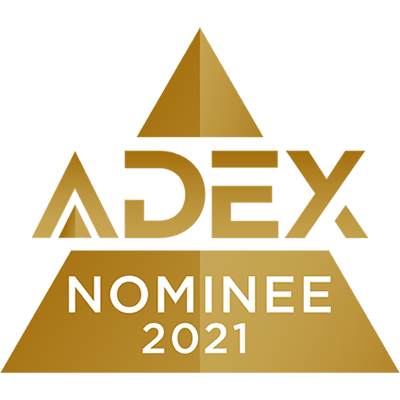 Kessaku is a state of the Art development, which Is a Japanese word for the "Masterpiece" The crown jewel of the development is the rooftop oasis Kaze, literally meaning breez/wind , complete with an indoor Infinity pool, a fitness centre, a Yoga Deck, Pool Lounge, Bar and a Spa and spectacular views . Architecturally, The building comprises of five towers Sora , Niwa, Mizu, Faia and Zefa all culminating into Kaze. Like the flowing wind, spaces are flowing into each other at Kaze a series of communal areas creatively conceived to draw in Habitants and guests alike. The Best Designed projects are usually where clients also have a strong vision for their project .Kaze takes inspiration from—the city, the people, the nature, and culture, integrating design, art and multifunctional spaces, we hope to bring something new and exciting and luxurious to one of the Best Residential Development India and bring about a sense of Experiential Life style to the Residents of the Building. We intended to create a space that connects users to nature and also each other. The real essence of Kaze is pure escapism, we wanted to create an environment which is beautiful and so relaxing that makes one forget the hustle of city life, Whether enjoying a swim in the infinity Pool with spectacular views or relaxing in the impeccable spa with its energizing hammam rituals and the earthy, airy feeling that one senses in nature. Kaze's open feel encourages guests to engage with their environment and with each other.At the heart of Kaze is the Lounge , which is flowing into to the Pool deck . The Pool deck is elevated than the rest of the areas. There is ample of light coming into the space through openings on both sides The Bar table is centrally placed, right at the line of level change, one can access it from pool deck as well as from the Lounge . exotic black marble with peculiar grain structure forms the flooring , the walls are largely intriguing marriages of texture and colour and grains of various marbles and marble mosaics . The Bar table stands like a sculptural piece, its allowing the space to flow towards the deck side . The Bar table is uniquely designed with black and red marbles and dominant gold and black accents. The triangular section of the counter is supported by metal in high gloss gold finish and marble pieces. On the pool side, the bar counter apron, is in ribbed gold look with black joints. To bring gold into the interior, we installed various different brass fixtures throughout the space ,Brass has also been used to craft the chunky surface top of a large table. Balance is essential element of design , while layering we have kept in mind to keep statement furniture on a quieter wall and the art has neutral borders, allowing then the abstract part to shine against some of the busy walls. The lounge chairs and sofa too portraying largely colour blocked put against busy walls and floors. The ceiling too is quieter but not devoid of detailing. The not so high Lounge area ceilings are Uniformly finished in Grey paint with peculiar pattern overlaid by various grooves, which creates a subtle detailing to balance the heavy walls and floors. It's OK to return from a Swim, sweaty and soaked in water , and sink into a sofa with a pint of craft beer poured from one of the Bar or with glass of your favourite health Drink .All the Furniture of lounge is Water friendly . Furnishings were chosen for comfort and durability. "Between dogs, kids, and marshmallows, everything had to be really washableThe wooden Pool deck is made in understated pattern and forms a Neutral foreground or back ground depending on the vantage point, to a gorgeous pool. The Pool basin is richly crafted with finest glass mosaic in a contemporary pattern almost looking like an abstract painting. The Skylight above the pool allows ample of daylight and even more enhancing the beauty of mosaics And forming a strong visual connection to the sky , which is a must have experience on a starry evening . The Pool is accessories with water cannons and has a dedicated jacuzzi to relax one's senses .Near to the pool is a washroom block which can be accessed from Niwa Lobby, finished in carefully sourced exquisite marble and metal mosaics. Mizu lobby flows into Faia Lobby , both Niwa and Faia lobby a daylit lobby awash in exotic black marble with beautiful grains , the flooring with an abstract modern motif , which is infusing maroon and beige colors and almost having very arty, vibes. This in turn is richly infused with dull and glossy copper and gold accents. One can access Spa through Faia lobby . Niwa and Faia has the same design and so in order to give it a bit of an identity, Faia has Metal Jalli Panels ,layered on the antique gold and copper wall papers on one of the walls right opposite to Spa doors. It also generates the anticipation of design language inside the Spa . Venture into the Spa and the atmosphere condenses into an earthy respite of black marbles with beautiful grains, laid in striking chevron patterns with white marble inlays. The walls adorns handcrafted textured mosaics made from rich marbles. The Spa also boasts custom-made ribbed-glass doors and screens. Wellness room is designed to engage the five senses and to detach the visitor from the tech-driven world we inhabit. Wellness rooms are having a huge glass allowing connection to the outdoor. luxe textures and rich colors with copper accents.The Sky club built mass is encircled by a jogging track and landscaped area at both ends with couple of landscaped pockets in-between , due to which all interior spaces feels connected with outdoor areas . Guests can enjoy views of nearby landmarks from the rooftop terrace. The End corners of Horse shoe Building has Gazebo, with a fire place. It creates a spot which is ideal for selfies , with a beautiful backdrop, its completely instagrammable, also a place to experience with all the senses; to establish a sophisticated relationship with nature."In many ways, the design pushes the notion of great relaxed taste , with a Design language that is definitive, distinguished, and truly unique. And resulting into a sumptuous eclectic Interiors .
Studio Rakhi M is a Boutique Interior and Architectural design firm focused on delivering best in class services to its clients . We strive to design spaces that truly showcase the user's aspirations, values and beliefs without compromising on utility and expectations from the space.

While each project that we undertake would be shaped by its own set of influences and client requirements, a common thread that runs across projects and the way we shape them is our interest and ability to delve deeper into how people engage with buildings and spaces. We try to seek out the ingredients that make the difference between a successful place that has spirit and life and one that suffers from being soulless and alien to the people that use it.

The Studio maintains the freshness of the designs through hands-on involvement of the founder who brings to the table vast reserves of knowledge and experience developed over more than a decade. We are not volume focused and see immense merit and value in handpicking engagements and delivering the best possible quality and the minutest attention to detail. Our clients, consultants and vendors are our most esteemed partners; many of whom have worked with us more than once - we believe they are truly responsible in helping us deliver the best each time.

With a process driven Approach, studio is totally cutting edge about delivery.