Livingwood Windows
Livingwood windows provide affordable, energy efficient windows and doors, manufactured to the highest standard. Our technical team can support your selection for a large project or a single door or window, we provide a full service from specification through to delivery and installation.

We have supplied our products for many projects with varying sizes and specifications, from windows for multi-million pound luxury housing, schools, churches, offices to a wide range of private homes, all with individual requirements.

Livingwood Windows can supply, deliver and install across the UK.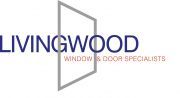 Livingwood Windows's Submissions